운영자
12 Apr 2021
Views 365
일자 : 2019년 12월 19~20일
장소 : 연세대학교
---
2019년 12월 19일-20일, 건축환경연구실은 연세대학교에서 열린 한중일 국제 세미나를 주최했습니다.
한중일 국제 세미나는 한국, 중국, 일본의 대표 친환경 건축 연구실의 정기적인 학술대회입니다.
매년 한국의 연세대, 성균관대, 중국의 칭화대, 일본의 동경대, 도호쿠대가 2006년부터 약 13년째 주최기관을 돌아가면서 개최하고 있습니다.
강경모 박사과정은 "Filtration efficiency and ventilation performance of window screen filters"를 주제로 발표했습니다.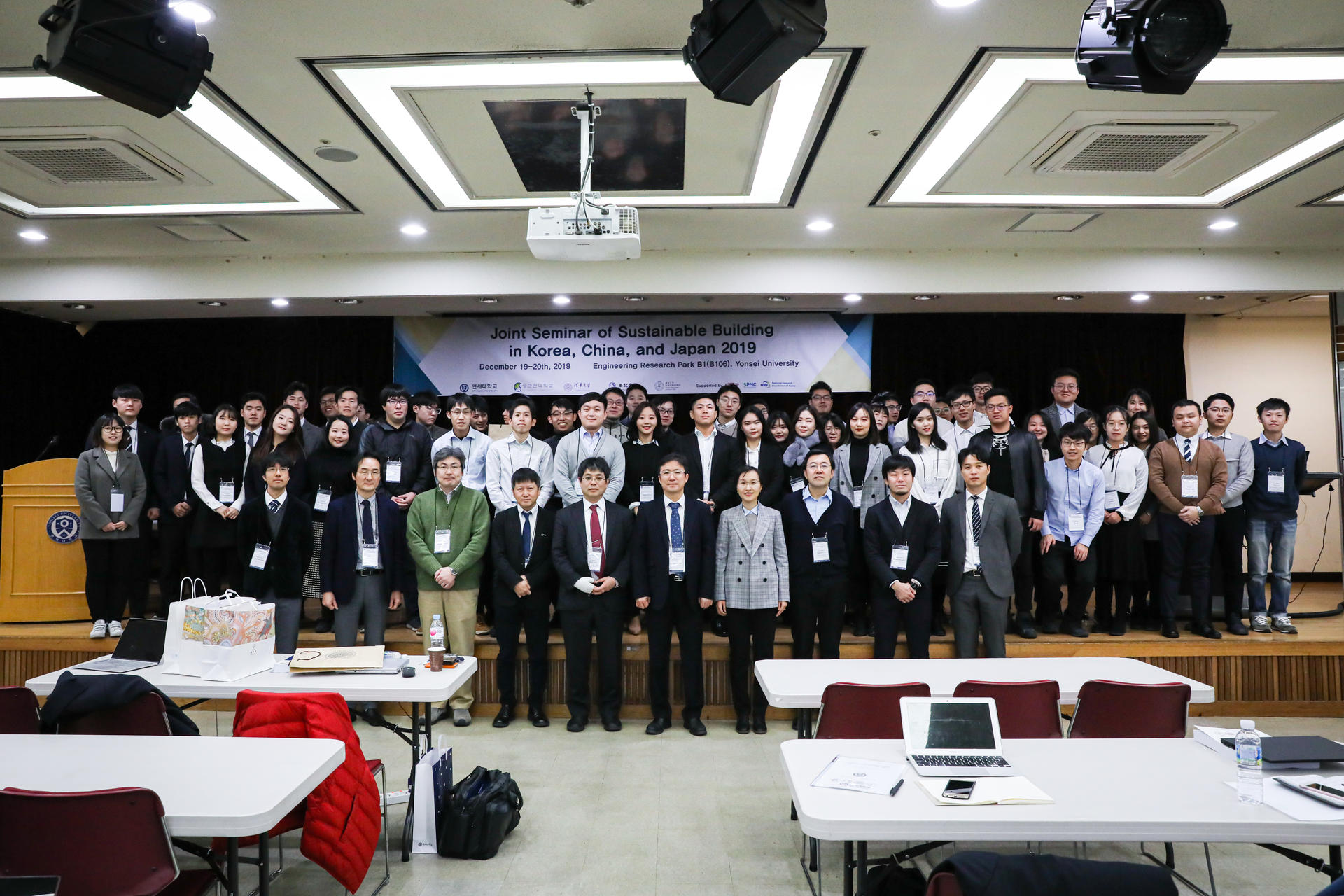 최하늘 석박통합과정은 "Application of convolutional neural network for real-time clothing thermal insulation evaluation: case study in residential buildings"를 주제로, 나후승 석박통합과정은 "Evaluation of thermal comfort during PMV control through metabolism prediction"를 주제로 각각 발표를 진행했습니다.
박한결 석사과정은 "An Effective Ventilation System for Removal Indoor PM2.5 during Cooking"를 주제로,
장닝 석사과정은 "Predicting PM2.5 concentration in Seoul daycare center using artificial neural network (ANN)"를 주제로,
가서사 석사과정은 "Comprehensive ventilation performance analysis of circular windows(Ublo)"를 주제로,
엄채윤 석사과정은 "Analysis of Factors Influencing Indoor Particle Concentration in Daycare Center"를 주제로,
김동현 석사과정은 "Performance Evaluation of Toluene Adsorption Materials through Real Room Environment Experiments"를 주제로 각각 발표를 진행했습니다.